Ellen Stone, at
BRAVO MEDIA
notes brands must define cultural conversations - social media is critical at Bravo.
Partnering allows a like-minded brand to help extend the reach of promotion to a shared audience
First to partner with foursquare.
Don't use tools in a vacuum, use multiple distribution channels.
Think headlines/soundbites:
Content becomes succinct and sweet, and very shareable via twitter and Facebook.
Innovate in a relevant and meaningful way - maybe a new spin on a traditional element. Like a virtual viewing event becomes a Bravo Talk Bubble: Facebook, twitter and viewers watch together and chat online. A Twitter aggregators - all Bravo celebrities.
Measure buzz, print, blogs, tweets, engagement level is critical, audience's social circles - how influential are they?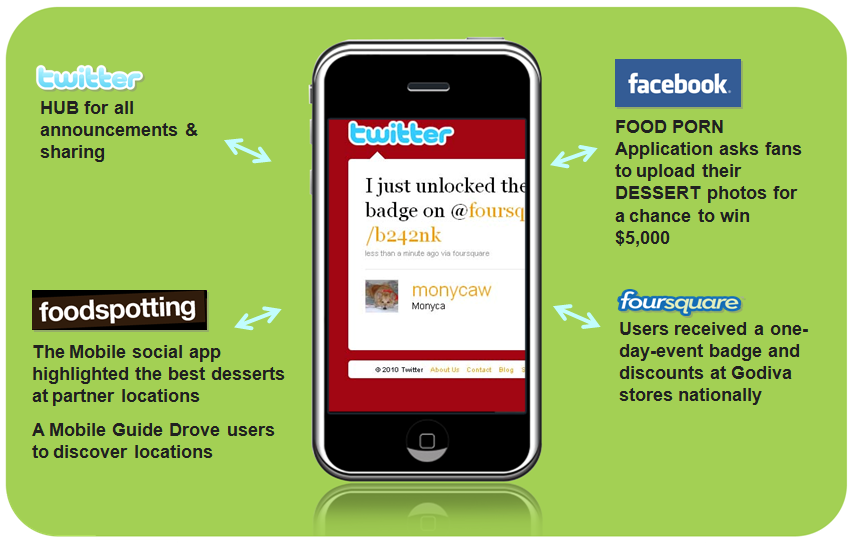 Case study:
#justdessertsday
won two marketing awards - used multiple web tools to promote a launch of a new show, generated 1.6 Million viewers for Top Chef Just Desserts and resulted in 8,000 truffles sold in the span of two hours for their partners at Godiva.